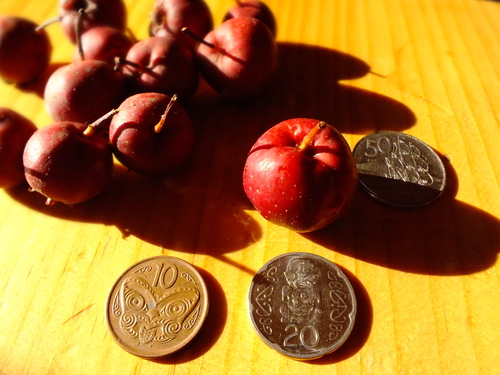 Common name
Chinese Hawthorn
Latin name
Crataegus pinnatifida
Details
Seed collected from largest fruit that have been under the tree over winter. This is the only type of hawthorn we grow and there are no wild ones in close proximity (that I am aware of) so seed should be pure.
Price
$

3.90

30 seeds
Belongs to the following
Plant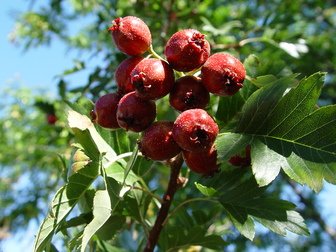 Common name
Chinese haw
Latin name
Crataegus pinnatifida
Family
Rosaceae
Details
Broadly spreading, deciduous. Thorns not numerous. Leaves glossy and yellow in the autumn. Grown widely in China for its edible red fruits.
Forest layer
low-tree
Height (m)
5.0
Date
August 07, 2013
Edible
Fruit / berries
Perennial
Shade / Sun
Semi shade, Full sun
Soil type
Moist, Wet
Source
Appletons