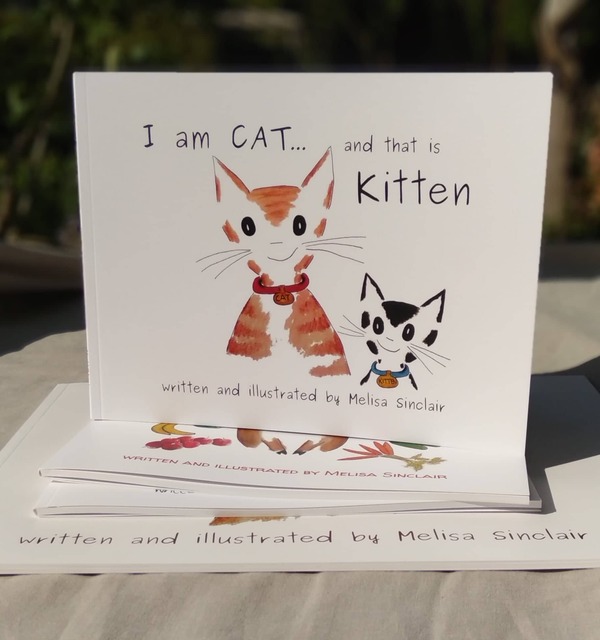 The 'sequel' to I am Cat.
I am Cat and That is Kitten is perfect for children who have just become a big brother or big sister. It explores the topics of siblings and sibling rivalry, learning to share, learning how to get along, and becoming friends. Written in rhyme with humorous illustrations, it demonstrates the feelings an older sibling might go through when welcoming a younger sibling into the family.

For preschool and primary school aged children, as well as young readers.

Paperback
32 pages
Colour illustrations
Perfect bound
Width: 190mm
Height: 148mm