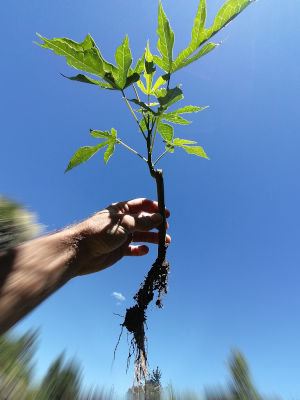 Babaco cutting
Details
Propagate and grow your own babaco plants quick and easy with stem cuttings. Simply place the cutting 1 third into the soil (right way up) and keep damp in a sunny sheltered warm location. High success rate and should produce fruit in 12 - 18 months.
Price
$

2.90

15cm stem cutting
Comfrey
Latin name
Symphytum officinale
Details
Fantastic companion plant for forest gardens. Chop and drop through spring and summer to nourish adjacent trees and improve soil quality.
Diameter
1.00
Height (m)
0.5
Family
Boraginaceae
Perennial
Forest layer
rhizosphere
Propigation method
Division
Shade / Sun
Full sun - part shade
Price
$

5.90

3 root pieces
Data best viewed on a wide screen device
Click column headers to sort