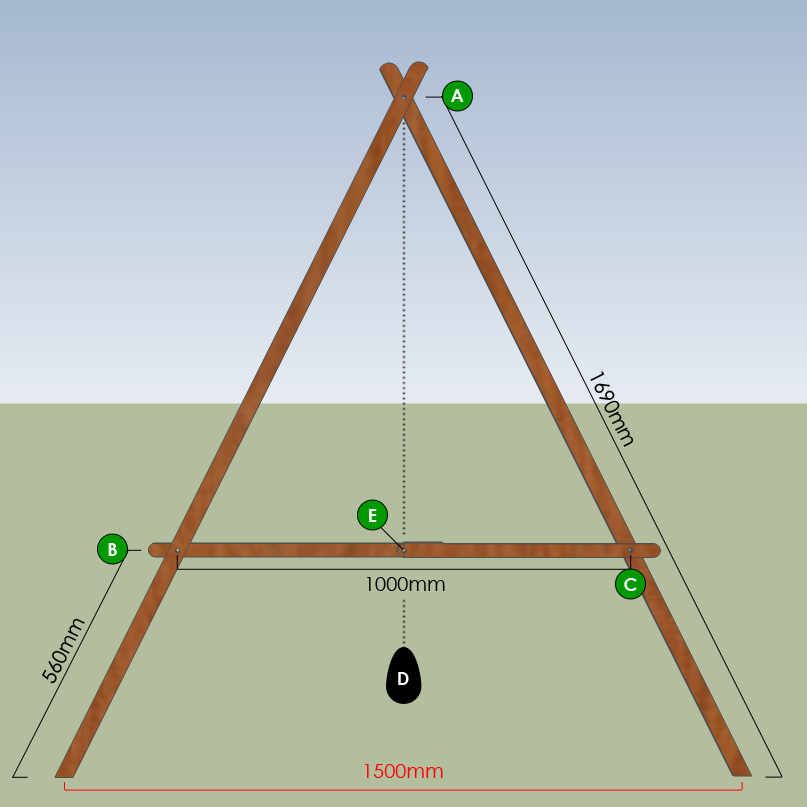 Constructing an A-Frame level
Making your own levelling tool is very easy. All you need are the following:

2 equal lengths of wood about 1.8 meters long
1 piece of wood about 1.1 meters long
3 bolts or screws for points A, B and C
1.5 meters of string
weight or other well balanced heavy object

Hang the weight (D) on the end of the string from between the 2 pieces of wood at point A.
With the frame standing on a level surface make a notch in the horizontal bar where it intersects with the string.
To make the device 'collapsible' for easy transportation use 2 pieces to create the horizontal and join with a bolt in the centre (point E)
This design results in a device whose legs span 1.5 meters, making it easy to calculate the length of a marked out line.