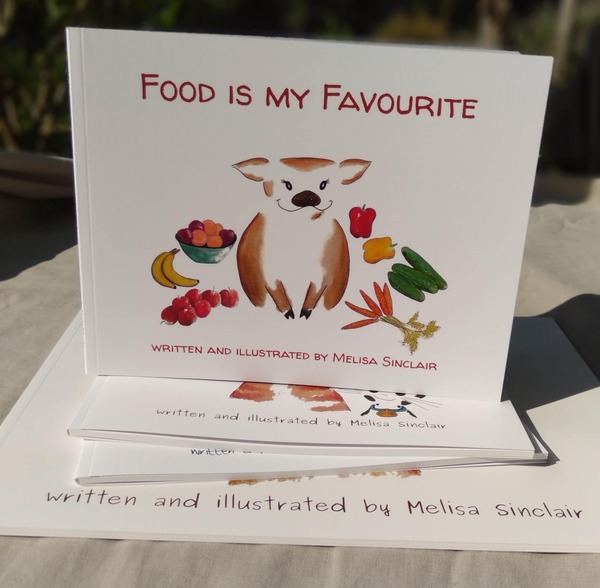 Food is my Favourite
Food is my Favourite is a little rhyming book about a lot of yummy food. Narrated by a very hungry pig who is passionate about eating, the story is full of fruits and veggies, and covers topics like meals, food preparation, and not wasting food. Simple rhyming text and soft colourful illustrations make this a fun book for food lovers.

For preschool and primary school aged children, as well as young readers.



Paperback
32 pages
Colour illustrations
Perfect bound
Width: 190mm
Height: 148mm