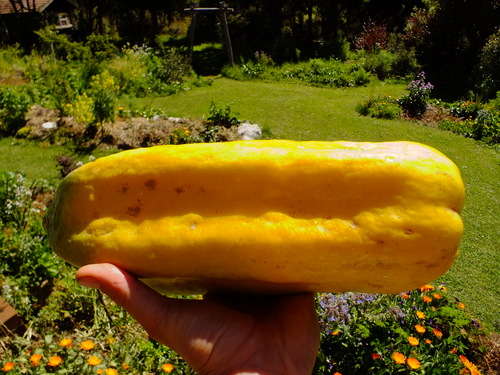 Variety
Pentagona
Common name
Babaco, Mountain Papaya, Champagne Fruit
Latin name
Carica x heilbornii
Details
Grown under plastic. Produces large, yellow fruit pentagonal in cross-section. Easily propagated from stem cuttings.
Harvest
Forest layer
low-tree
Diameter
1.00
Height (m)
2
Flowers
Small white
Edible
Evergreen
Frost sensitive
Fruit / berries
Perennial
Shade / Sun
Full sun - part shade
Soil type
Rich, free draining
Wind tolerance
Low (large leaves)
Propigation method
Cutting
Related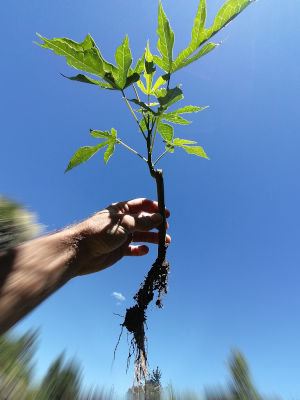 Babaco cutting
Details
Propagate and grow your own babaco plants quick and easy with stem cuttings. Simply place the cutting 1 third into the soil (right way up) and keep damp in a sunny sheltered warm location. High success rate and should produce fruit in 12 - 18 months.
Price
$

2.90

15cm stem cutting
Belongs to the following
Article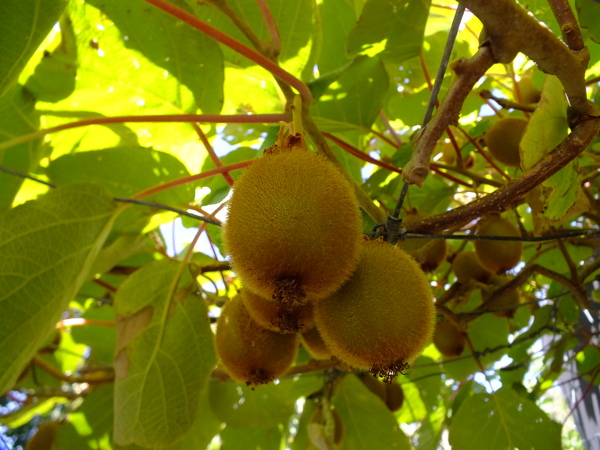 Details
We get a number of frosts each winter but generally not lower than -5 Celsius. This poses a challenge for growing certain plants, but with the right techniques, some clever designing and careful placement of sensitive plants it's amazing what's possible.