2 pictures - click to enlarge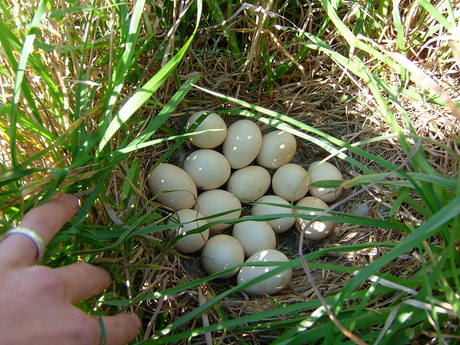 A number of hens have gone clucky, it's that time of year again. Locating the outdoor nests is always a challenge as not only are they well hidden the hens are careful to come and go unnoticed.

Today's nest has 15 eggs slowly turning into 15 tasty chickens.