4 pictures - click to enlarge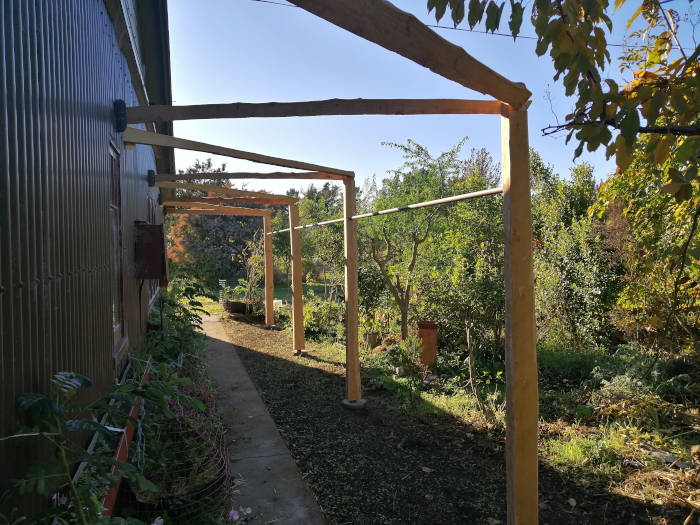 After hand milling macrocarpa tree with electric chainsaw I was looking for a project to utilise the rugged timber and decided to create a rugged arbour behind the house to improve the look and feel while usefully supporting some deciduous fruiting vines, the hardy kiwi berry.

This area had never really been well used, despite being so close to the house and easily accessible via the concrete pathway. Part of this project involves improving the productivity of garden.

After coming up with a suitable plan there was a decent amount of work clearing the existing plants and attempting to eradicate the twitch grass. I imagine this is going to take several passes. At this stage it has been sown in a cover crop for winter.

Concrete footings were cast with galvanized metal brackets to create a sturdy base, elevate the posts to keep them dry and make any future repairs reasonably easy.

Melisa helped assemble the heavy timber framework and metal piping.

Final phase is the planting of the vines (waiting patiently in pots) and training them up and over the arbour frame.