4 pictures - click to enlarge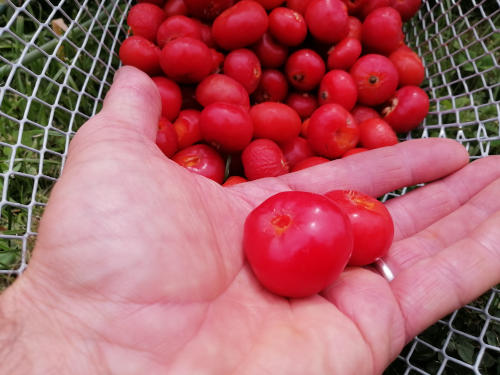 Details
Large edible hips, which resembles cherry tomatoes, 2–3 cm diameter, in late summer and early autumn. Plants often bear fruit and flowers at the same time. The leaves typically turn bright yellow before falling in autumn.
Belongs to the following
Plant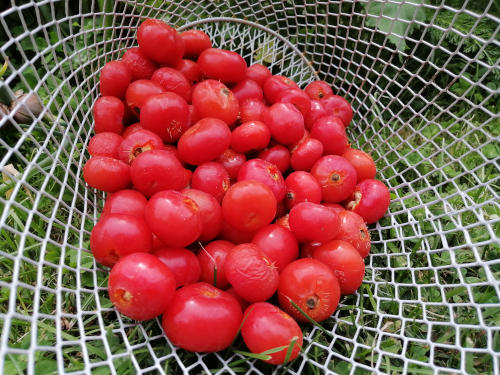 Common name
Ramanas Rose, Apple Rose
Botanical name
Rosa rugosa
Details
A vigorous, perpetual-flowering shrub rose with single, wonderfully fragrant flowers, followed by orange-red, fruits high in vitamin C. Useful for hedges. Thorns straight, not hooked.
Flowers
June, July, August, September