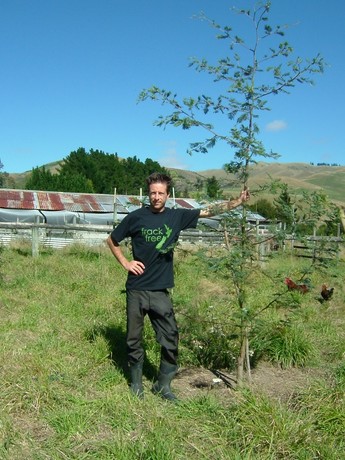 Planted in 2010, this silver wattle has but put on an impressive amount of height since this photo in mid 2012. Nature only needs the slightest nudge to send it down a path of productivity and abundance.
I noticed fantails use the wattle trees as 'stepping stones' or islands to travel across the open expanse of paddock.
In 2014 the tree is now large enough for an 8 year old to climb.