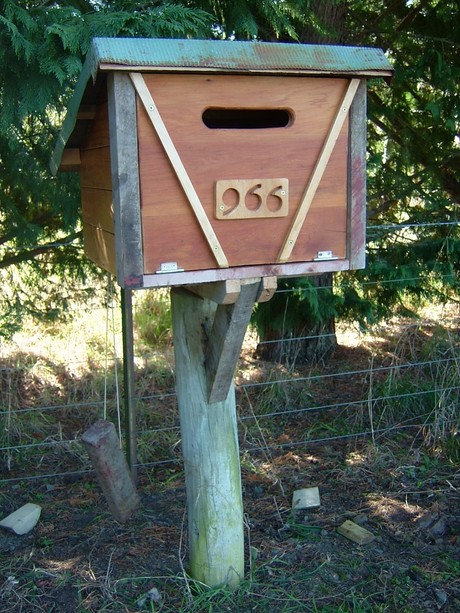 A stylish mail receptacle
After two years working through the high priority, biggest benefit projects on the property I am finding time for the less essential tasks, like building a new letterbox. The one we had was fine, a fully functioning, conventional metal mailbox, a little small but did the job.

I felt it was time, being winter with dark idle evenings, to create something more. A letterbox that not only kept the mail dry but also said something... Using offcuts and trimmings I pieced together something that looked and felt a bit more us.