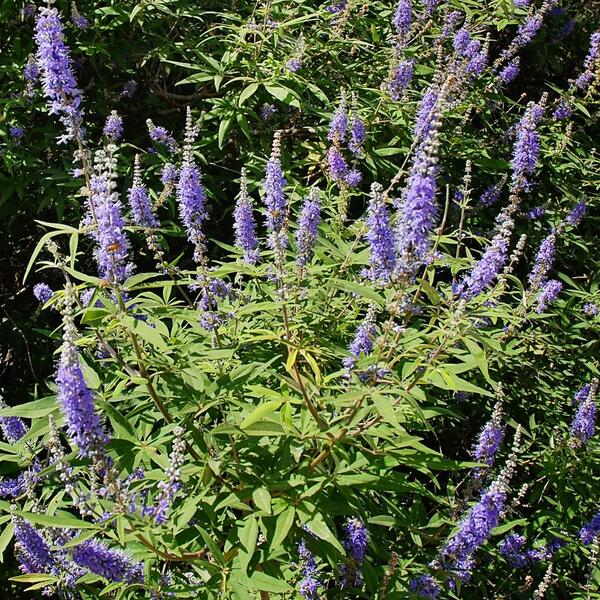 Common name
vitex, chaste tree, chasteberry, Abraham's balm, lilac chastetree, or monk's pepper
Botanical name
Vitex agnus-castus
Details
It is a native of the Mediterranean region, one of the few temperate-zone species of Vitex, which is generally a genus of tropical and sub-tropical flowering plants. Widely cultivated in warm temperate and subtropical regions for its delicate-textured aromatic foliage and butterfly-attracting mid-summer spikes of lavender flowers opening in late summer in cooler climates.

It requires full sun though tolerating partial shade, along with well-drained soil. Under ideal conditions it is hardy to -23 °C

Propagate by seed or cuttings

Once used to flavour stews in monasteries, (not recommended for honeymooners). It has been long believed to be an anaphrodisiac – leading to its name as chaste tree – but its effectiveness for such action remains unproven.