Additional information for Cucumbers
2 pictures - click to enlarge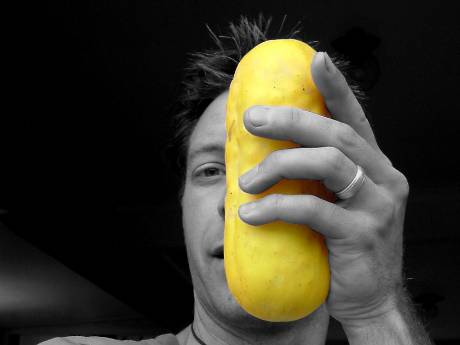 Details
We are finally starting to get some cucumbers out of the tunnel house. Things have been growing like crazy in there, to the point where access is almost impossible.
However, having only one opening prevents airflow making the temperature too high and reducing bees, required for pollination. As a result, yields have been low.
Modifications are in order....