3 pictures - click to enlarge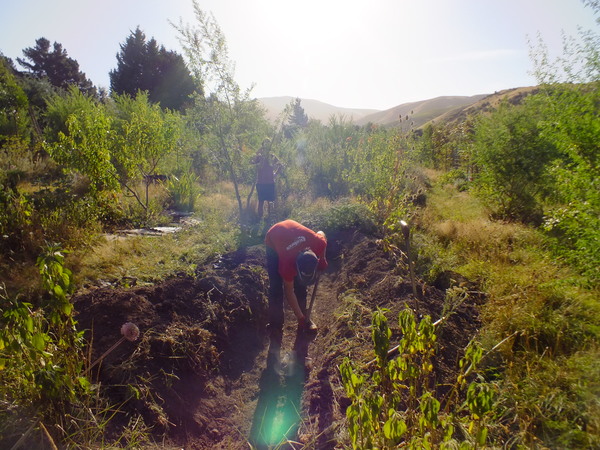 Details
A hot dry summer like this reminds us of the value of hugelkultur and retaining soil moisture. So, with the help of our young and energetic French helpers we threw together another log mound garden using rotted willow sourced from the nearby stream.

Dig a hole
Pack in the logs and any other surplus organic matter trying not to have too many air pockets
Cover it over with the dirt from the hole
Stop and have a beer
When favourable weather returns add seeds and plants or just let nature do its thing...