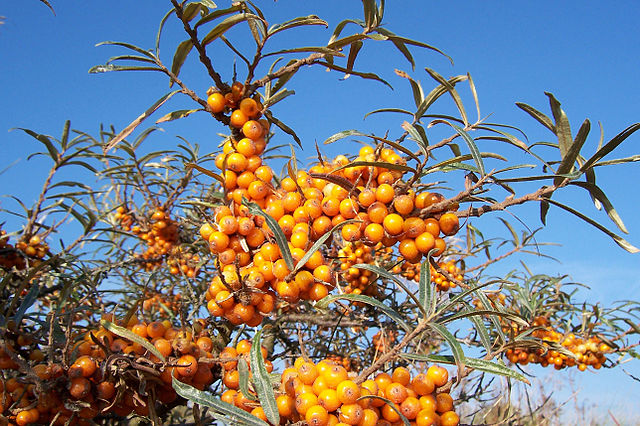 Botanical name
Hippophae rhamnoides
Details
Supply update September 2021 - This seed will be unavailable for the foreseeable future as our last 2 shipments were destroyed by border biosecurity due to improper packaging by the supplier. Our own plants are unlikely to be producing viable seed for another season or 2. Check back here in autumn 2022.
Belongs to the following
Plant
Details
Nitrogen fixing small tree with thorns producing copious small berries born directly on branches. High in vitimins. Hardy, wind and drought tolerant.
Common name
Sea Buckthorn, Seaberry
Botanical name
Hippophae rhamnoides
Propagation method
Sow pot / tray