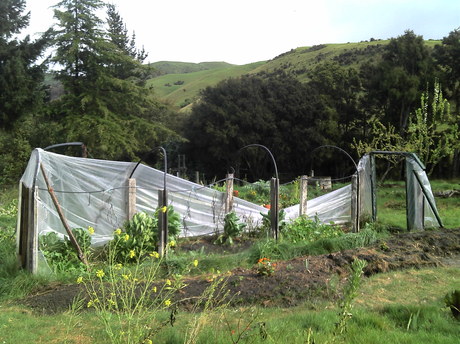 A little bit of wind
We had a very windy night with some impressive lightning and thunder. At one point it sounded like the thunder exploded directly above us.... an unfriendly way to be woken up.
Power went out for 36 hours and cellphone / internet for 48.
The tunnel house was somewhat damaged, mostly due to the door coming open or disintegrating.