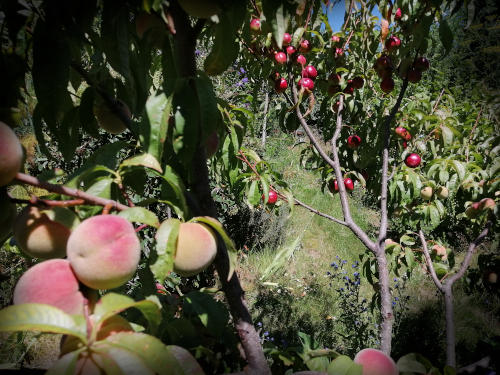 Imagine a single tree with apples of many flavours, ripening from March to June, or combining apricots, plums and peaches.

A great way to save space and spread the yield over a longer harvest time.

While there is no limit to the number of different cultivars that can be supported from a single root system there are several considerations or complications that arise:

Differing growth rates can result in one type becoming overly dominant
Each additional variety increases the complexity of pruning
If you'd like extra flavours added to your existing fruit trees you can teach yourself to graft or talk to us and we may be able to help.